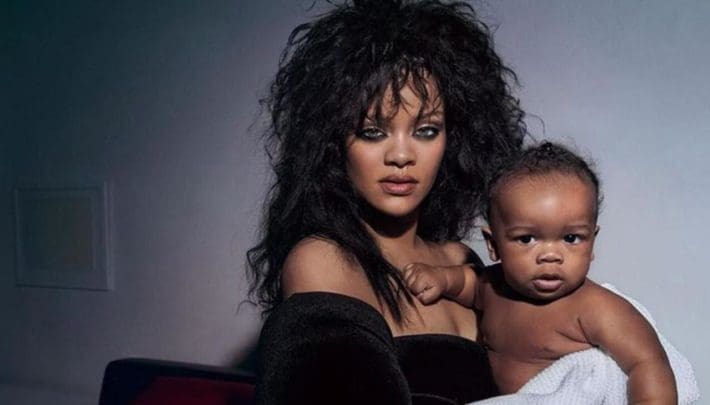 Rihanna just dropped a maternity capsule collection from Savage X Fenty, including a set of maternity bras that she designed herself.
via: Complex
Available now, the Savage X Maternity capsule features a trio of new styles: the Savage Not Sorry Lace Maternity Bralette, the Savage X Cotton Maternity Bralette, and the Floral Lace Maternity Bralette. Meanwhile, a new t-shirt design promotes babymaking with its all-caps command to "MAKE MORE BABIES" emblazoned on the front.
In a statement to Vogue about the new capsule, Rihanna said the pieces were designed to give "confidence and comfort" to mothers.
"I want to remind people that you can still channel sexiness and feel good while being a parent," she told the publication.
Get a closer look at the capsule below, complete with a selection of campaign images starring Rihanna alongside her and Rocky's son, RZA.