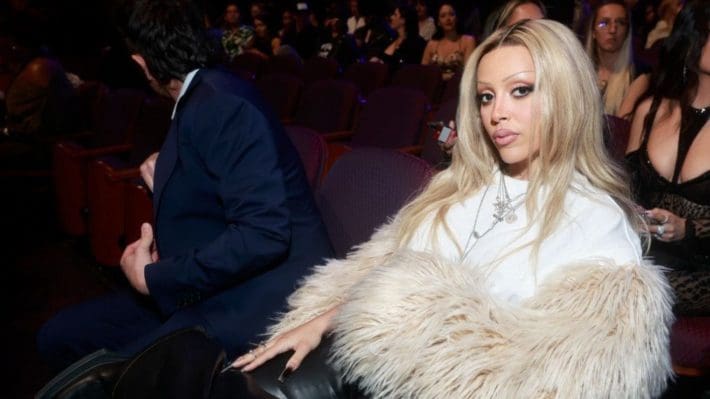 Doja Cat followed up months of posts calling out her followers with a new one trolling them for continuing to follow her.
via: Rap-Up
The rapper took to her Instagram Stories this morning to address her detractors.
She wrote, "To all the people in my comments section who are leaving mean comments: I checked your page, and you still follow me. I have a setting on that only allows followers to comment. Also, I'm better than you, and you're so jealous that I'm fly and hot and pretty, and you're nothing like that. You're nothing of the sort."
In a series of animated photos posted to her social media account on Saturday (Aug. 12), the 27-year-old artist teased fans with the claim that she joined the Illuminati. In the eye-catching collage, Doja was depicted bald-headed and in an alien-like appearance.
One image shows her sitting on a pink bed with her hands raised. It was surrounded by GIFs that read, "Illuminatits," "I think my cat is Illuminati," and "I joined the Illuminati."
Another photo featured the "Woman" rapper in her bathroom while smiling and posing with a faux cigarette. Furthermore, the image was adorned with animated figures of an alien, a spaceship, and even Hello Kitty.
Earlier this month, Doja dropped her latest single "Paint The Town Red." The accompanying visuals amassed over 9.2 million views since its debut on Aug. 4. Prior to that, the Los Angeles native announced her comeback with "Attention" in June.
Both records are slated to appear on the musician's forthcoming fourth studio album, which is speculated to hit streaming platforms before the end of the year. The rapper will kick off her "The Scarlet Tour" with supporting acts Ice Spice and Doechii on Oct. 31. It will venture across 23 major cities, including San Francisco, Chicago, Brooklyn, and more.