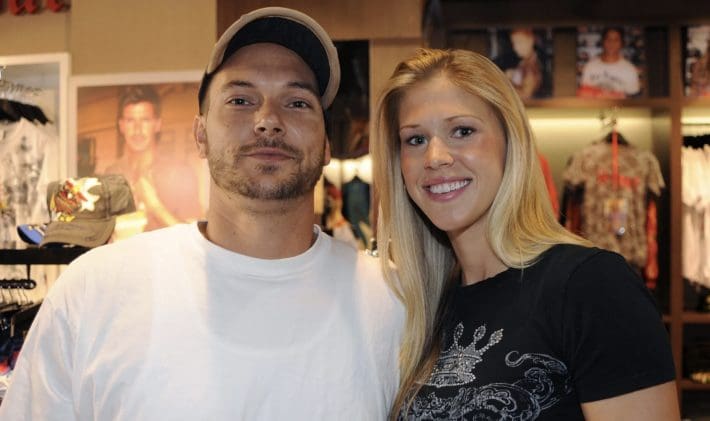 While Kevin Federline is dealing with trying to move with his kids with Britney Spears. He has an outstanding bill that has to do with his other children.
via: Page Six
The institution filed a civil lawsuit against the former backup dancer and his wife, Victoria Prince, in the Los Angeles Superior Court on May 9, claiming the couple have an outstanding balance of $15,593 for their daughters Jordan and Peyton's schooling.
The college-preparatory school, which Page Six is not naming to protect the minors' security, alleges in court documents obtained by us that Federline, 45, and Prince, 40, breached a contract they signed on Aug. 1, 2018, "by failing to pay for services which had been provided on credit at their special instance and request."
The educational facility says it previously demanded the money, but Federline and Prince allegedly "failed and refused and continue to fail and refuse to pay all or any part of the remaining balance due."
In addition to the $15,593, the school is asking for 10 percent interest per annum from May 16, 2019, plus attorney's fees.
Federline's lawyer, Mark Vincent Kaplan, did not respond to Page Six's request for comment.
The DJ is a father of six. He shares daughter Kori, 20, and son Kaleb, 18, with ex-fiancée Shar Jackson, sons Sean Preston, 17, and Jayden, 16, with ex-wife Britney Spears and daughters Jordan, 11, and Peyton, 9, with Prince, whom he married in August 2013.
Federline was hit with the lawsuit exactly one week before announcing that he plans to move to Hawaii.
TMZ reported on May 16 that Prince, a former volleyball player, received a job offer at a university in the Aloha State and intends to relocate with her husband and their blended family this summer after Preston graduates from high school.
Kaplan reportedly sent a letter to Spears' attorney, Mathew Rosengart, requesting that the pop star, 41, grant permission for her sons to move.
Page Six recently confirmed that Spears — who was married to Federline from October 2004 to July 2007 — has not seen Preston or Jayden since early 2022.
The "Toxic" singer became estranged from her kids following the termination of her 13-year conservatorship in November 2021, with Jayden expressing concern for his newly freed mother's mental health in a TV interview that she deemed "hateful."
However, a recent TMZ special revealed "there have been occasional texts" exchanged between Spears and her sons as of late.