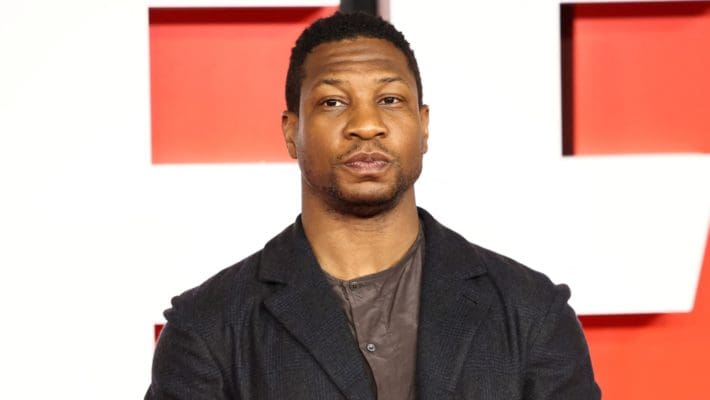 There's now a video that appears to support Jonathan Majors' team claim that the alleged DV victim was just fine, as video shows her out partying after the incident in question.
via: HotNewHipHop
Could the tables be turning for Jonathan Majors? The Ant-Man: Quantumania actor has what seems to be an endless stream of horrible news following his arrest. In late March, Jonathan Majors and his now ex-girlfriend were in the back of a taxi. According to reports, he received a message from another woman. Majors allegedly slapped his girlfriend when she attempted to check the messages, and then placed his hands around her neck. Furthermore, it was reported that law enforcement was called to the area in response to the incident. Subsequently, Majors' girlfriend was taken to a nearby hospital by authorities due to visible injuries on her face and body. Majors' lawyers shared alleged messages from the woman that would clear the actor's name if they're legitimate. However, that doesn't seem to be stopping people from dropping him left and right.
Last week, Majors was let go by his manager. The actor and Entertainment 360 supposedly "mutually agreed" to part ways, which is another way of saying that he was dropped. Majors also lost his publicist. According to Deadline, he has already shot season 2 of Loki, which means he will likely still be appearing in that. In fact, there have apparently been zero talks at Marvel about removing Jonathan Majors from his role as Kang. That is a very small silver lining for Majors, as his his career hangs in the balance regardless. However, it seems that TMZ has acquired some evidence that could sway public opinion in the actor's favor.
Last week, Jonathan Majors spoke out to say that there was video evidence that supposedly proved his innocence. This was directly after it was reported that other alleged victims had been working to help the DA form a case against him. TMZ has now obtained the video that Majors and his law team spoke of. In this new evidence, the ex-girlfriend who accused him of abuse was caught on security cameras going out to a club after the alleged attack. She appears to be physically unharmed and using the hand that Majors had reportedly caused major injury to.
In the filing referencing the video, Majors and his lawyers made several other claims about the woman. She reportedly sent him text messages accusing him of being unfaithful. She also allegedly threatened to harm herself. In addition, Majors' lawyers claim that the driver who was present for the incident will testify that he did not see the actor harm the woman.