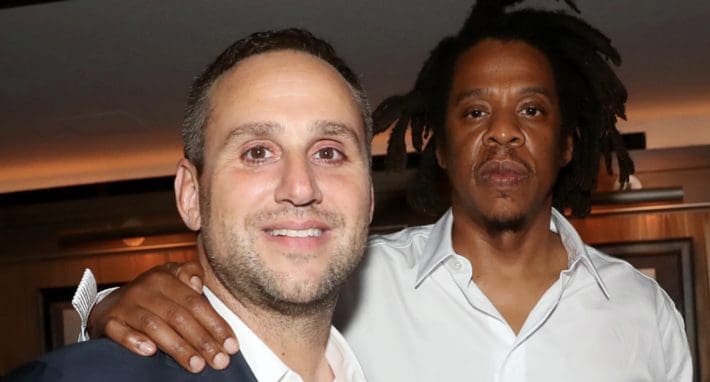 Michael Rubin and Jay-Z are teaming up for a forthcoming charity event.
via: Uproxx
Later this month, rapper and entrepreneur Jay-Z will reportedly host a 007-themed blackjack tournament. Proceeds for the tournament will benefit Jay's REFORM Alliance, a non-profit organization committed to probation, parole, and sentencing reform in the US by way of legislation and political lobbying.
The news was first reported by Page Six, who said that the event will take place on September 30 at Atlantic City's Oceans Casino Resort. The event will reportedly boast a $1 million pot and entrants will have to pay a $100,000 buy-in fee to participate.
According to the publication, several A-Listers are expected to be in attendance, including Travis Scott, Megan Thee Stallion, Kim Kardashian, DJ Khaled, James Harden, and Emily Ratajkowski.
"It was Jay's idea to make a really small, incredibly exclusive event with the best people in the world," said a source to the publication. "You can't buy your way into this party."
Kevin Hart will reportedly emcee the event and the REFORM Alliance Board is set to host.
Jay reportedly hopes to raise $20 million for REFORM, after having raised $20 million with his Shawn Carter Foundation Gala in July.
Jay is also the subject of The Book Of Hov, an exhibition showcasing Jay's various feats in hip-hop and telling an immersive story of his New York upbringing. The exhibition is running in the Brooklyn Library until October.