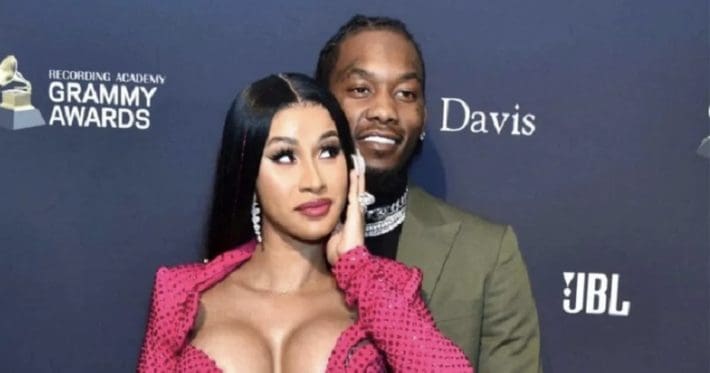 Cardi B has shared a wild oral sex story involving Offset and his Michael Jackson tattoo.
via: Uproxx
In Cardi's controversial song, "WAP," she in explicit sexual instructions for her husband, Offset, to follow in the bedroom. But as much as she would like for, in her words, "Touch that little dangly thing in the back of her throat," sometimes that urge subsides when Offset removes his shirt.
Yesterday (September 7), during a recent appearance on Hot 97's Ebro In The Morning, the "Bongos" rapper revealed that Offset's tattoo of the late Michael Jackson is a sexy time deterrent for an awkwardly funny reason.
Although Offset's body is covered with ink, the King of Pop's mural placement isn't ideal for Cardi. "I really need you to see the Michael Jackson tattoo he got on his stomach. I don't even want to take it there," said the recording artist.
"Every single time that I, you know, like," Cardi paused as she attempted not to be too raunchy on a live morning radio, "It just be looking at me." Cardi has no problem outlining her sexual desires and explorations in her music, but while in the act, it is clear that she'd rather not have the deceased music icon staring back at her.
Watch the full interview below.
Offset's obsession with Michael Jackson isn't limited to his body art. Over the years, Offset has sported fashion looks in tribute to Jackson. However, if it has become a WAP-repellent, he might want to reconsider it (hehe).