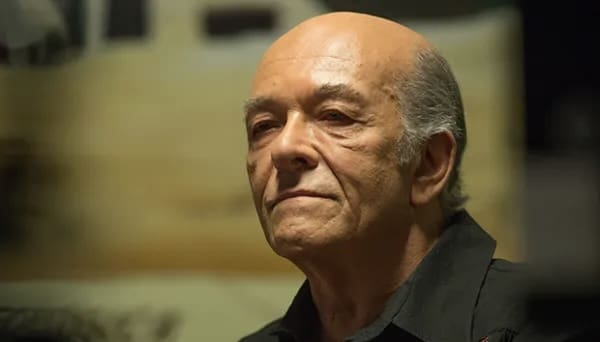 Mark Margolis, who played the drug runner Hector Salamanca, a man of few words and a bell, on Breaking Bad and Better Call Saul, has died.
via: Uproxx
Outside of Vince Gilligan-created shows, Margolis also appeared in Scarface, Ace Ventura: Pet Detective, multiple episodes of HBO's Oz, as well as almost every Darren Aronofsky movie. "Yeah, he thinks he has an obligation!" he told the Hollywood Reporter about his frequent collaborations with the director. "I started with him on his first movie, the $60,000 Pi when he was unknown. I chased him for three months because he kept lying to me about when I'd get my money. I finally threatened to call his mother, who was craft services on the film. Then he finally paid me."
In that same interview, Margolis discussed how he got the part on Breaking Bad.
"I first popped up in the middle of season two. I'd gotten the role through a casting lady, Sharon Bialy, I'd worked with on an early HBO film with Eric Roberts and Diane Lane. I was only coming onto Breaking Bad as far as I knew for that one episode, but there's no accounting for taste, and the fans took a fancy to me. Somebody asked me recently, 'How did you manage to play such a horrible guy?' and I said, 'Have you talked to my friends?' They'll tell you I'm pretty miserable to begin with."
In lieu of flowers, his family is asking for donations to be made to the Juvenile Diabetes Research Foundation.